Roof Curbs
Cambridgeport's standard roof curb comes 14″ tall, uninsulated, seismic rated & uses our patented sure lock corner clip which makes assembly easy while remaining sturdy and weather tight.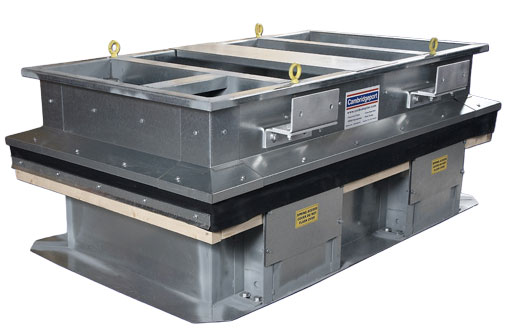 Features
Standard seismic rated
Heavy gauge galvanized steel
Full perimeter wood nailer
Mitered top corners
Welds sprayed for rust prevention
Pre-punched assembly holes
Options
Horizontal supply / return
Vibration isolation
Filters
Wind / seismic
Zone dampers
Acoustical
Insulated
Sloped / metal ribbed / standing seam
Custom design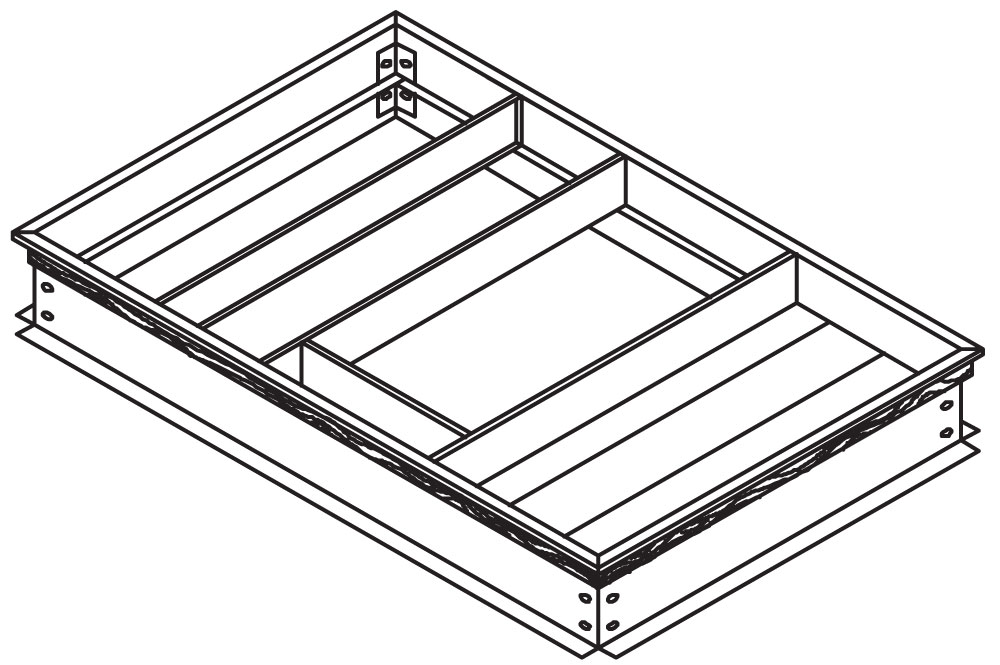 Our patented sure-lock clip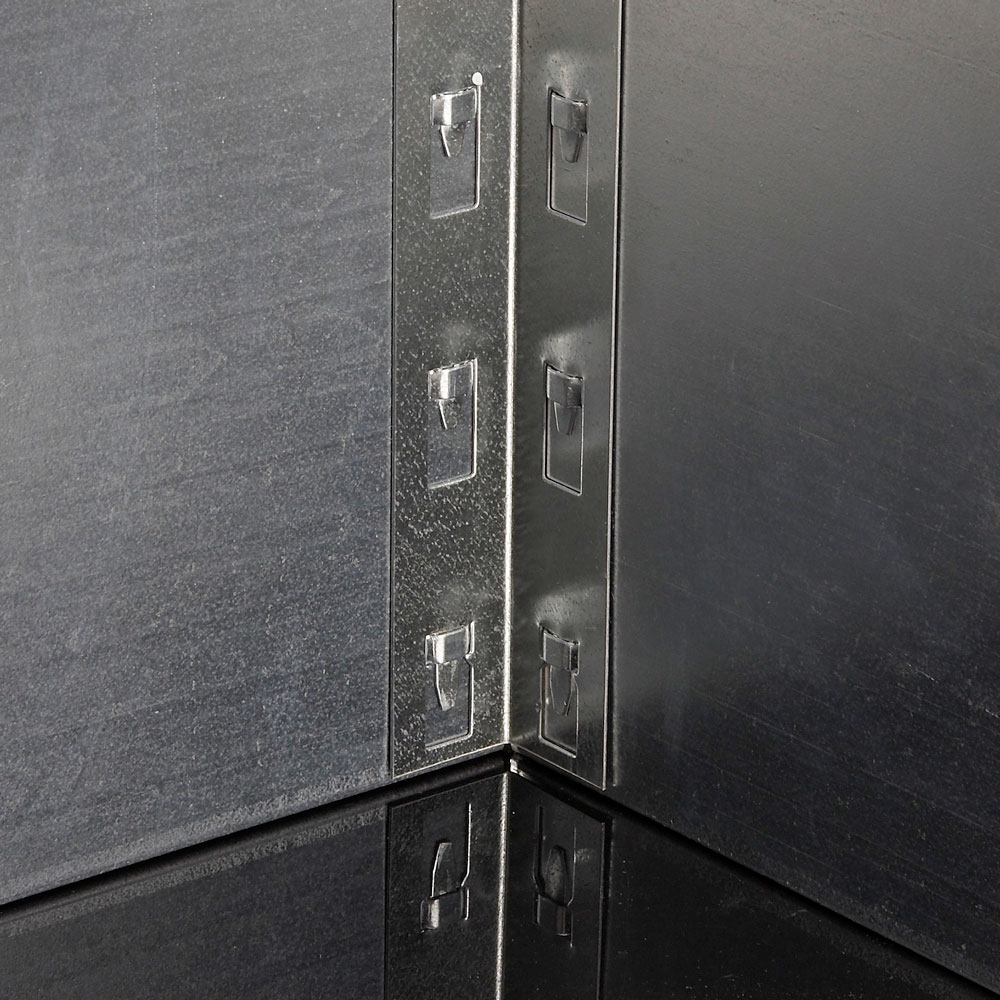 This corner clip makes assembly of our knock down roof curbs faster and easier than ever. With minimal tools needed and no threaded fasteners you will have more time to focus on other aspects of your rooftop install. This unassembled roof curb is self squaring and pre-punched holes make locating duct supports a breeze.